So drink in hand I go back to rambling....... I don't know why I like doing this so much, but it's fun.....either I'm annoying the fuck outta you or you're laughing along. Either way this is a high point of my day. And if you don't like it......well you know what the hell to do.
So we all know that I decided that before I bring myself to nervous breakdown status I'm going away for a while. Not to an insane asylum or a home for women with "broken relationships" (though I'd swear I'd go if they had one). I'm spending exactly six months living in the Windy City with my bestie, Donna. (insert adorable pic of us here)
Yeah.... Chicago for rejuvenation and relaxation you ask??? Yep. ya damn right. Seems a little ass backwards I know, but it's a chance to forget the things that have happened and make some new fabulous things happen. When you're a small town midwest girl like myself. Chicago is kinda like our New York.
......concrete jungle where dreams are made of......there's nothing you can't do....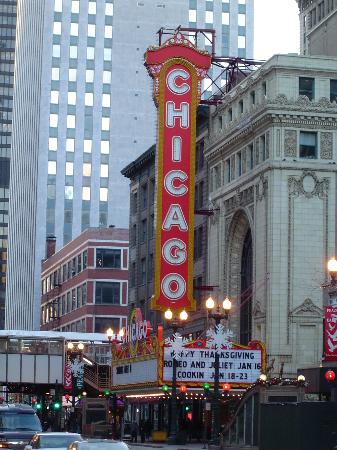 I'm currently planning my 29th birthday/going away party while packing and securing a Chi-town gig. It's all alot, but the most difficult part is leaving my mommy. We almost NEVER see eye to eye, but she is my rock. She's not happy to see her baby go, but *sigh* some moments are uber necessary.
Rocking the natural hair this week. Hmmmm no comment. I need my ends trimmed but weaveless feels strange. My head feels......light LOL.
So it's been MONTHS since I got my eyebrows done...yet and still my nails are done bi weekly...tootsies done monthly smh....don't ask.
Anyone seen the commercial for the new game show Downfall??? WTF is Chris Jericho hosting a game show??? Why???
So I'm looking for a pair of bad ass pink gladiator heels for my party to no avail....Blah...that sucks....
You know what else sucks.....I'm going to miss my job and co-workers something awful....they are my family...I am with them all EVERYDAY
I can NOT stop playing Nicki Minaj's "I get crazy", Kanye West's "Power", and Lyfe Jennings "Statistics" All for different Reasons. Ummm yeahhh hot shyt.
One thing someone told me the other day that was oh so true. "It isn't necessarily what it is....it's what it's perceived to be".
I have no real direction with Chocolate Girl Wonder, but she's mine. My baby. And this blog has helped me through some rough times. Thanks to all who have followed my random antics...LOL
My fear of animals is ridiculous....I mean off the chain. I'll leave it at that Especially rodents and vermin. *shivers and squeals*
My landlord was here today and he laid his tools down right next to my wig. ROTFLMAO Can we say very uncomfortable middle aged Caucasian male??
Those that truly love you will always be there. Always. This Chicago thing is for me to get me together, but I will also be able to see whose still around when I return. Either it will be stronger or it wont be. I will only place 100% folks in my life from here on out. Ninety-nine and a half won't do.
I got a text this morning that read: Real talk i kinda miss you a bit. Don't tell nobody. Smile!
(my response?? Of course you miss me. Why wouldn't you? And you should wanna tell the world) LOL
Ummmm *licks lips* rapeable...yes I said that rapeable....that man is yummy and I stand by this staement with not an ounce of shame.....Loves me some Trey!
I'm craving a Coke Zero something awful so......that's all....LOL